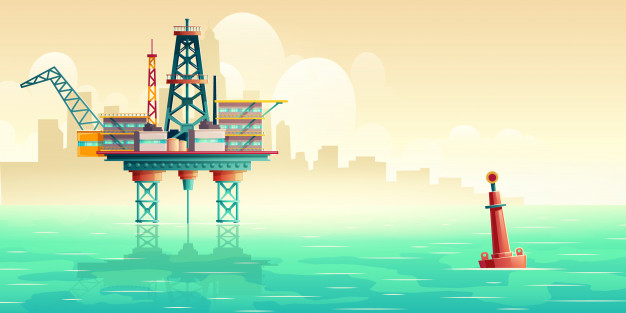 Mining activities have been long done by humans since thousands of years ago. Thanks to this, civilisation has evolved and got things easier from the iron age and bronze age.
Mining is also one of the important key players in fulfilling energy for humans' needs. From the industrial revolution, the high demand of coal fueled mining to be one of the sectors to gear up the world's economy.
If you wish to continue your studies in mining or oil and gas majors, there are several universities in Malaysia that offer this course.
What is Oil & Gas all about?
The Oil and Gas Engineering is a field combining engineering and the earth sciences. Oil and gas engineering is a subfield of petroleum engineering.
Petroleum engineering focuses on using knowledge about the earth's physical attributes to find hydrocarbon sources. Oil and gas engineers work for the energy industry to find the most likely spots for oil and gas deposits.
The education required for these fields is the same. In fact, most Oil and Gas engineers have degrees in Petroleum Engineering, though some also study Geology, Physics and other sciences.
Not just coal, mining sector also produces other metal that is vital for daily activities. Some of them are gold, copper, lead, nickel, diamond, and many others.
Other than mining, oil and gas is also an important commodity that can be the source of global energy that is vital for us. However, this field may lack skilled manpower from time to time. As such, the demand for graduates in this field will always be high.
Graduates from Mining and Oil & Gas in Malaysia would have the right skills to venture in the career of mining and exploration of gas and minerals. Through this career, you will reap a lot of advantages personally and professionally.
What kind of subjects are taught in Oil & Gas studies?
Many degree courses in Oil & Gas follow professional body guidelines.
The subjects that you come across will vary, depending on the specialisation that you take in the major.
A glimpse of subjects that are offered for Petroleum Engineering course at UCSI University:
Year 1
Chemistry for Pet. Eng. Technology - 1
Calculus and Analytical Geometry 2
Technical Communication
Element of Material Science
Chemistry for Pet . Eng. Technology - 2
Mathematical Methods for Engineers 1
Physics for Scientists & Engineers 1
Engineering Graphics & Design
Year 2
Mathematical Methods for Engineers 2
Introduction to Petroleum Engineering
Environmental Science and Technology
Physical Geology
Thermodynamic
Industrial Chemistry
Numerical & Computing Methods
Fluid Mechanics
Computing for Engineers
Co-Operative Placement 2
Year 3
Drilling Engineering
Engineering Society
Transport Phenomena
Safety in Oil and Gas Industry
Elements of Reservoir Rock and Fluid Properties
Petroleum Geology
Reservoir Engineering
Oil and Gas Production Operations
Well Completion
Engineering Management & Economics
Year 4
Petroleum Refining Engineering
Final Year Project A
Enhanced Oil Recovery
Natural Gas Engineering
Formation Evaluation
Reservoir Simulation
Field Development Project
Petroleum Economy
Well Diagnosis and Treatment
Final Year Project B
Co-Operative Placement 4
What are the skills and characteristics needed for Oil & Gas course?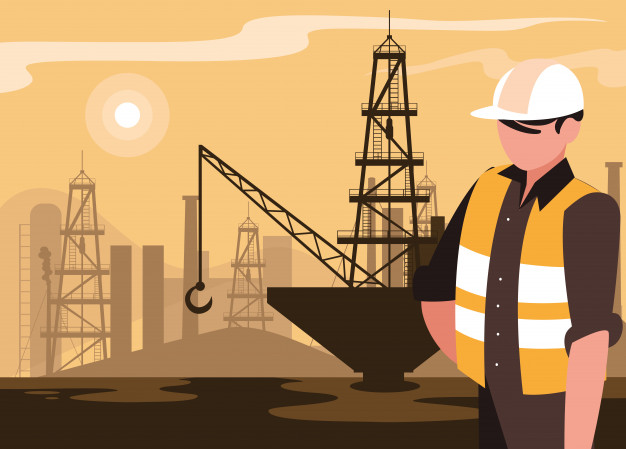 Check the following qualities before you decide on taking this course to ensure that you're prepared:
1. Teamwork
Team-work is common by nature in technical and engineering environments. It is crucial that you are able to work effectively with other people in the project team. These will help solve challenging problems fasts with the team's collective effort to work out solutions and ideas.
2. Good attention to detail
Professionals in Oil & Gas are required to approach their tasks and project with a strong level of accuracy. By preventing errors, it will help to minimise any potential injuries. You will need to be able to foresee challenges in tasks and tackle them proactively.
3. Time management
Another skill students and graduates should have in the Oil and Gas industry is the ability to multitask and complete tasks in a timely manner. Usually, professionals in the industry will be working on multiple projects at a time, so being able to meet deadlines is crucial.
4. Communication skill
Effective communication is critical to ensure that all project team members are clear of the project needs and requirements. You will need to be able to express and communicate your ideas clearly across different departments even those who are not familiar with subject jargons.
Thankfully, you'll get the training you need when pursuing an Oil & Gas degree.
Top Universities for Oil & Gas Courses in Malaysia
The table below showcases Malaysia's top universities for their Oil & Gas course:
University

Programmes Offered

Bachelor of Engineering (Petroleum Engineering)
Master of Petroleum Engineering
PhD (Research) in Petroleum Engineering

Bachelor of Petroleum Engineering
Bachelor of Technology in Petroleum Geoscience

Bachelor of Engineering (Petroleum)

Bachelor of Engineering in Petroleum Engineering

Bachelor of Engineering in Petroleum Engineering

BEng in Petroleum Engineering
MEng in Petroleum Engineering

Bachelor of Engineering (Hons) in Petrochemical Engineering

PhD in Mineral Resources Engineering
What is the career and salary outlook for Oil & Gas graduates like?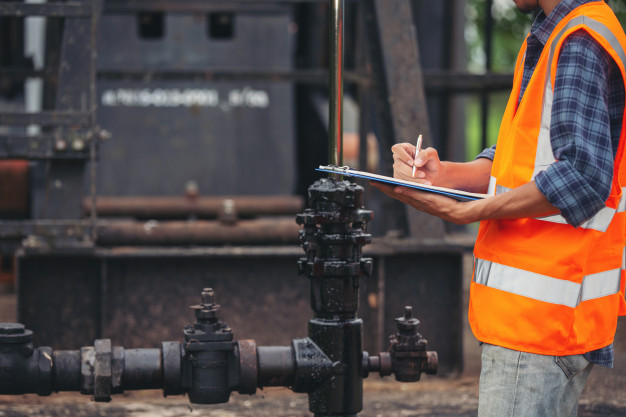 You can find various careers in Oil & Gas.
Salaries and outlook for future job growth are dependent on the degree of Oil & Gas you have, as well as the area, or type of Oil & Gas you pursue
So, what can you do with your Oil & Gas degree? Check out the list below:
Petroleum Engineer
Energy Engineer
Geoscientist
Engineering Geologist
Hydrographic Senior
Mining Engineer
Mudlogger
The below table showcases the different types of jobs within Oil & Gas and the expected salary according to PayScale:
| | |
| --- | --- |
| Occupation | Estimated Salary (per year) |
| Petroleum Engineer | RM100,000 |
| Energy Engineer | RM50,000 |
| Geoscientist | RM60,000 |
| Engineering Geologist | RM65,000 |
| Hydrographic Surveyor | RM50,000 |
| Mining Engineer | RM150,000 |
| Mudlogger | RM100,000 |
How long is the duration of studies for Oil & Gas course?
The duration of studies will depend on the level of studies and the country that is taken.
| | |
| --- | --- |
| Study Levels | Duration |
| Bachelor's Degree | 4 years |
| Master's Degree | 1-3 years |
| Doctoral Degree | 2-4 years |
What are the entry requirements for Oil & Gas course?
Each university and country has different entry requirements and the list below does not generalise the entry requirement of universities as a whole.
Bachelor's Degree

STPM

Minimum 2C including Mathematics and Physics

A-Levels

Minimum 2D including Mathematics and Physics

Foundation

Minimum CGPA 2.0

UEC

Minimum 5 credits, including Mathematics and Physics

International Baccalaureate

Min. 26 points

English

IELTS (minimum 6.0 overall), TOEFL (minimum 550 or 80)

Master's Degree

Bachelor's Degree

Min. B/ B+ average

English

IELTS (min. 7.0 overall) or TOEFL (min. 650 or 90)
How much is the tuition fee to study Oil & Gas courses in Malaysia?
There is a different variant to tuition fees, depending on the university that is chosen.
The estimated tuition fee per year for Oil & Gas course in the top universities can be seen here:
| | |
| --- | --- |
| Programme | Estimated Fees (per year) |
| Undergraduate | RM30,000 - 100,000 |
| Postgraduate | RM50,000 - 150,000 |
The fee above only covers the tuition fee and not other additional fees nor living expenses.
Living expenses of students in Malaysia depend on the location of the university and the city that you live in.