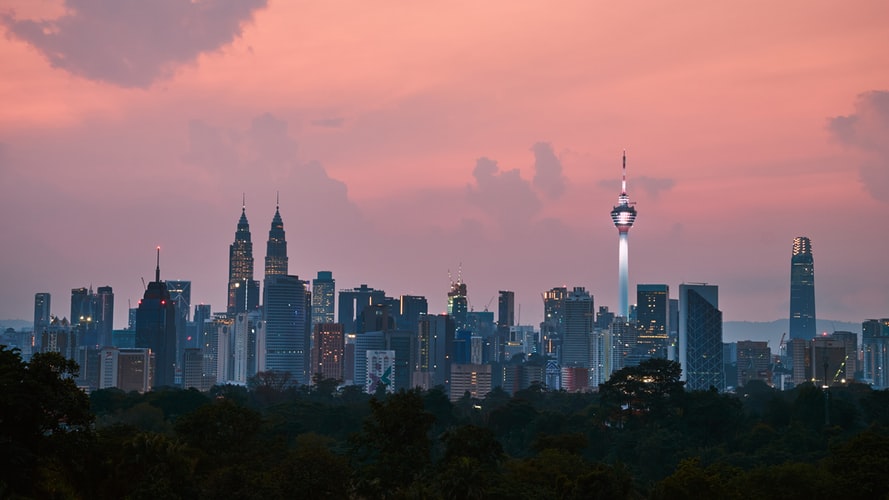 We've put together a list of some of Malaysia's best public and private universities that offer MBA programmes.
Malaysia's highly qualified universities offer MBA programmes either on a full time or part time basis. Other options such as executive and accelerated MBA courses are also available, so you can choose a type that best matches your schedule and meets your needs.
During your studies, you will hold in-depth discussions of real-world case studies, take classes in financial accounting, management accounting, marketing, economics and more. Sounds pretty great, right? It gets even better.
Take it up a notch by studying for your MBA locally! In Southeast Asia, Malaysia has one of the best education systems. Many Malaysian universities are internationally acknowledged as well.
Read more about MBA here.
Top 11 notable MBA courses in Malaysia
Malaysia is home to a number of prestigious universities that offer top MBA courses. If you're ready to kick off your career field into another level, MBA is never the wrong choice for you.
Ready to get started? Below are the notable 11 universities to take your MBA:
---
1. Universiti Malaya
Universiti Malaya (UM) received a 4 Palmes of Excellence award in the 2018 Eduniversal Business Schools Ranking, marking it as a "Top Business School with significant international influence". UM's MBA is also fully accredited by the Association of MBAs (AMBA), giving the degree international credibility and status.
Duration: 3 – 8 semesters, 2 – 2.5 years

Intakes: February and September

Estimated fees: RM 24,370 – RM 34,178
2. Asia School of Business, in collaboration with MIT Sloan School of Management
Asia School of Business is a premier business school located in Kuala Lumpur. It was established in 2015 by Bank Negara Malaysia in partnership with MIT Sloan School of Management (MIT Sloan). The MBA programme is taught by MIT Sloan and ASB resident faculty. Upon graduation, you get an ASB degree with Certificate of Completion from MIT and become MIT affiliate alumni.
Duration: 20 months

Intakes: April

Estimated fees: RM 265,000
3. Universiti Kebangsaan Malaysia
Universiti Kebangsaan Malaysia's (UKM) industrial partners co-developed the university's MBA programme, making it very industry-driven. This means that students are provided with highly relevant content that is suited to the most current business needs. Specialised and elective courses are offered, with a special emphasis on action learning and leadership development.
Duration: 1 – 1.5 years (full time) or 2 years (part time)

Intakes: March and September

Estimated fees: RM 26,800
4. Universiti Putra Malaysia
Universiti Putra Malaysia (UPM) offers different MBA specialisations which students can undertake in their studies, such as finance, marketing and human potential management. These individual programmes also ranked highly in the 2018 Eduniversal Masters Ranking, placing among the Top 20 in Far East Asia. UPM is also a recipient of the 3 Palmes of Excellence award, solidifying the status of its faculty as an excellent business school.
Duration: 1.5 years (full time) or 32 months (part time)

Intakes: January, May and September

Estimated fees: RM 27,050 – RM 33,050
5. Universiti Sains Malaysia
Universiti Sains Malaysia's (USM) programme includes core and elective courses, as well as a research project and viva voce (thesis defence).
MBA students who choose to specialise in International Business are also expected to participate in an overseas exchange programme as part of the course in order to broaden their experiences.
Another highlight is USM's collaborative MBA Double Degree programme with the University of Glasgow, which allows students to pursue both an MBA and MSc (Master of Science) degree.
Duration: 4 – 10 semesters, 2 – 5 years

Intakes: February and September

Estimated fees: RM 18,480 (for MBA), RM 127,682 (for Double Degree)
6. Universiti Teknologi Malaysia
As a fellow recipient of Eduniversal's 3 Palmes of Excellence award, Universiti Teknologi Malaysia (UTM) is another great option for students looking to study for an MBA. Compared to other institutions, UTM offers more unique areas of concentration such as aviation management, Islamic finance and even techno-entrepreneurship.
Duration: 1 – 3 years (full time) or 2 – 4 years (part time)

Intakes: February and September

Estimated fees: RM 22,150
7. UCSI University
UCSI University's MBA programme is unique in Malaysia, as it is the only one in the country that is based on the famous Blue Ocean Strategy framework. The class sizes are kept small in order to foster a highly interpersonal learning environment for students.
Apart from the usual lectures, case studies and presentations, the course module also includes workshops, debates and guests speakers for a more dynamic learning experience.
Duration: 1 year (minimum)

Intakes: January, May and September

Estimated fees: RM 26,000
8. Taylor's University
Taylor's University's MBA is accredited by the prestigious Chartered Management Institute (CMI). Taylor's MBA students automatically become CMI Affiliate members during their studies and are able to enjoy all the privileges that come with membership. The benefits include extra resources and support, as well as networking opportunities and mentoring services.
Duration: 1 year (minimum)

Intakes: January, May and September

Estimated fees: RM 49,700 – RM 51,896
9. University of Nottingham
The University of Nottingham offers one of the best MBA programmes worldwide, having scored a spot in the 2019 QS Global MBA Rankings. Students in the Malaysian campus are provided with an identical syllabus, so they can be sure that they will receive the same high-quality education. In total, students will complete 12 taught modules and a management project.
Duration: 1 year (full time) or 2 – 4 years (part time)

Intakes: February and September

Estimated fees: RM 60,500
10. University of Reading
The University of Reading's Henley Business School is an elite, triple-accredited institution. Specially designed for experienced managers, the MBA programme pushes students to think outside the box, further developing their management and leadership skills.
Students will learn about international business strategies, strategic marketing, corporate reputation and more through workshops, peer group learning and online activities.
Duration: 33 months (minimum)

Intake: September

Estimated fees: RM 77,250
11. Heriot-Watt University
The MBA is one of Heriot-Watt University's flagship programmes. The seminars are not only delivered by top academics in Asia, but also by the university's faculty from the UK who regularly fly to Malaysia to update students on current trends and practices. Students who want to find out more information can also attend one of the university's MBA previews.
Duration: 2 years

Intake: January and September

Estimated fees: RM 54,000 – RM 58,050
What are the entry requirements to MBA in Malaysia?
Guidelines for admittance into an MBA program in Malaysia vary widely from institution to institution. Usually, you would have to hold an undergraduate Bachelor's degree or any equivalent qualification in a subject area that is relevant to the MBA course you are applying for. Other entry requirements may touch on:
CGPA (typically a minimum of 3.00 out of 4.00)

Working experience (most universities set this at a minimum of 3 years)

Passing of English language proficiency exams (such as TOEFL and IELTS)

Age (some universities set a minimum age requirement)
How much does MBA cost in Malaysia?
To give you a general idea, here is the MBA fee range in Malaysia based on the type of institution:
Public university: RM 18,000 – RM 35,000
Private university: RM 26,000 – RM 80,000
You will find that universities charge differently for their MBA courses, depending on what type of institutions they are. Other factors such as the kinds of courses offered, the modules or prestige of the programme also influence the price of the MBA.
In the end, it all depends on what you want to study, and which university and course fit you best. You can use this website to browse through the various MBA courses available in Malaysia and find out the exact tuition fees for each of them. Keep in mind that there may be additional costs for your course, including course materials and access to institution facilities.
There are also branches of several high-ranking foreign universities in Malaysia. These institutions are a great option if you are keen on getting an MBA degree from an advanced nation like the UK, as you can accomplish that in Malaysia by studying at the branch campuses of these universities.
This way, you can earn your foreign degree with the same prestige, at a lesser price! Just how much is the difference in costs?
* The tuition fees in the table above are for the entire duration of the course.
Plus, courses usually come with the same syllabi as the ones offered at the home institutions, so you would be going through the same content. In other words, you won't be missing out!
5 reasons why Malaysia is the best place to study your MBA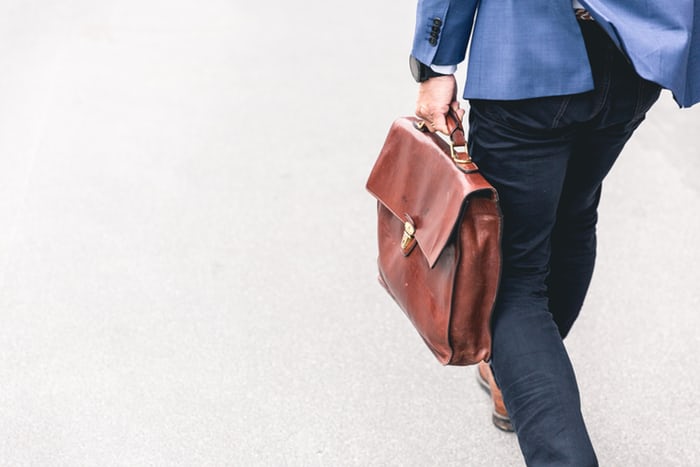 1. Save A LOT on tuition fees
You can take your MBA at a fraction of the cost of MBA programmes in the UK, USA, Australia and Singapore. From major cities like Kuala Lumpur to smaller cities like Johor Bahru and Penang, there are universities that are sure to fit your budget.
Overall, the tuition fees of MBA courses in Malaysia are considerably more affordable compared to other countries.
| | |
| --- | --- |
| Country | Entire course fee |
| Malaysia | RM 18,000 – 80,000 |
| UK | RM 135,000 – 310,000 |
| USA | RM 130,000 – 300,000 |
| Australia | RM 135,000 – 182,000 |
| Singapore | RM 85,000 – 187,000 |
However, the student-friendly course fees in Malaysia do not mean that the quality of your learning experience and MBA degree will lack in any way.
The government takes the standards by which educational institutions operate very seriously, with the enforcement of the Malaysian Qualifications Agency Act, 2007. This Act ensures that Malaysian universities are constantly monitored so that students receive a quality education that is up-to-date, relevant to the industry, and recognised internationally.
2. World's best universities
Malaysia is home to some of the world's distinguished universities. In the reputable 2020 QS World University Rankings, several Malaysian universities not only made it on the list but even ranked highly out of 1,000 institutions worldwide.
The table below shows the current five top-ranking universities in Malaysia – if you take your MBA in any of these institutions, you would be studying in one of the best 300 universities across the globe!
Additionally, universities in Malaysia have intakes throughout the year. Intake times vary widely by location, though most MBA programmes offer multiple start times. You can use EasyUni to find the intake dates for the universities you are interested in.
3. Familiarity
One of the best aspects of studying domestically is comfort!
Many students who study abroad suffer from being homesick. When asked what they miss the most, they often say "family, friends and… FOOD". Yes, nothing really compares to Malaysia's ikan bakar, roti canai and laksa kari.
It's not just Malaysians saying that though – these (and more local dishes) are even featured in Lonely Planet's 'Ultimate Eatlist 2018'. Now, that says a lot about Malaysian food.
Since you are familiar with the culture around you, your mind will also be at ease. Greetings, customs, what counts as a common courtesy (and what doesn't) – you've got all of that ingrained in your Malaysian DNA.
You don't have to be nervous about accidentally breaking a cultural taboo. Plus, as a native speaker of the languages in Malaysia, you don't have to worry about the language barrier that plenty of students overseas face.
You can get all the inside jokes too, which is actually beneficial to your well-being – psychologists say laughter is the best medicine, after all.
You will also have the emotional and physical support of your family and friends. A hug goes a long way! With your stomach and mind at peace, it's much easier to focus all your energy into your studies and nailing your MBA.
4. MBA specialisations
While there are general MBAs offered, those wanting to study for an MBA in Malaysia can also specialise in a specific topic, making them standout candidates for employment.
This is also advocated by Luc Craen, the managing director of EU Business School, who states that the specialisation trend will continue even beyond 2018. In his own words, "people need to be more specialized in certain aspects" in order to meet the ever-changing needs and requirements of companies.
Among the courses offered in Malaysia are MBAs in information technology (IT), marketing, finance, human resources and international business – with MBA graduates in IT being the most in-demand talent sought after by recruiters in 2018, based on data collected by the Graduate Management Admission Council for their annual Corporate Recruiters Survey Report.
5. Networking and career opportunities
Are you worried that your network will be too limited if you study locally? Don't be. There is actually an increasing amount of international students studying in Malaysia, which means that you can still make connections and build your network beyond Malaysia, right here in Malaysia.
To date, there are more than 130,000 international students in tertiary education, according to the Malaysian Ministry of Higher Education. These numbers are set to go even higher from now, especially since the government is determined to raise Malaysia's prominence as a global education hub.
Now is really the best time to study in Malaysia too. The economic growth of the nation is stable, with World Bank country director Mara K. Warwick even commenting that "Malaysia is a success story", with the nation moving towards a high-income economy under the leadership of a brand new government.
Additionally, the job market for MBA graduates in Malaysia is looking very good – managerial positions are in high demand, based on TalentCorp's Critical Occupations List 2017/2018. Here a few career options you can consider getting into, and how much you can expect to earn in Malaysia:
| | |
| --- | --- |
| Job | Average annual income |
| Chief Executive Officer | RM 305,000 |
| Business Manager | RM 110,000 |
| Operations Manager | RM 89,000 |
| Business Analyst, IT | RM 71,000 |
Studying in Malaysia also makes it easier to work part-time while you take your MBA. If you are an international student in another country, you will most likely be restricted in terms of job options. Usually, foreign students are only allowed to work a certain number of hours and only in selected sectors.
They also have to go through an application process to be allowed to work part-time. In your home country, you have much more freedom in this matter.
This wraps up our guide to MBA courses in Malaysia. If you have any questions or suggestions, do contact us below.