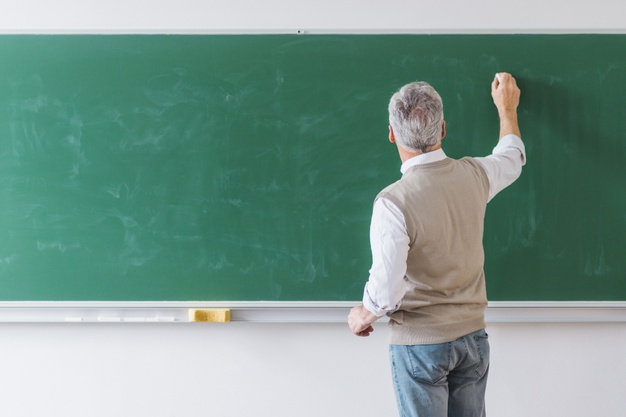 We have witnessed how the education sector continues to develop ever year. This certainly cannot be separated from the quality of the education sector which is getting better from time to time.
The quality of educators is a major factor that greatly influences the quality of education in a country. Are you interested in contributing to future leaders? If yes, you should consider pursuing your studies in Education and Teaching in Malaysia.
Studying Education and Teaching in Malaysia is one of the right choices if you are willing to dedicate yourself to the education sector. You will teach a lot of students of different ages and your services will be remembered by many.
If you're interested, continue reading this study guide.
What Education and Teaching is all about?
Education and teacher training is the study of sharing knowledge and skills with others so they can understand and be able to master the knowledge and skills. Education and Teaching program will guide you to have good teaching skills.
The type of your education (specialisation and level of education) also determines the class and characteristics of your students later. It is needed for teachers to have their own specialisation and focused knowledge accordingly. This can make the quality of education better because it is taught by people with appropriate expertise.
So if you are taking a Bachelor's degree specialising in Early Childhood Education, then you can teach preschool students. The specialisation majoring in Primary Education will later teach elementary school children, and Secondary Education will teach junior and senior high school children. Students at the campus level can only be taught by graduates of postgraduate programs with suitable subjects.
Why study Education and Teaching in Malaysia?
The following are some common reasons why you should pursue your studies in this course in Malaysia:
1. Provide many benefits in the career
As you already know that the education sector is one of the most important sectors in the world. History has recorded that technological advancements we have now cannot be separated from the role of education.
With this, qualified teachers will produce amazing and excellent students who are able to contribute their ideas for world development.
2. Have a good education system
Malaysia is one of the countries that also have distinct recognition in the education sector. The level of education at the tertiary level is also of particular concern to the Malaysian government.
Various universities in Malaysia, especially those offering Education and Teaching courses like TESL, have a good education system. You will get different teaching methods and skills through lectures, seminars, workshops, tutorials, and more.
You will also be trained so that you can learn independently both offline and online. Reliable and expert teachers are ready to guide you in this training.
3. Establish a network with related parties
Many college institutions in Malaysia have collaborated with related parties in the education sector. Institutions that have collaborated with universities majoring in Education and Teaching in Malaysia also have very good names and reputations.
Many campuses that offer Education and Teaching courses in Malaysia are collaborating with primary education institutions, namely international schools nationwide.
This way, you will have the opportunity to do internships in these schools and get a lot of teaching experience.
This preparation is really important for your career after graduation. In addition, there are also universities in Malaysia collaborate with well-known companies such as Google as partners in education.
4. Many choices of specialisations
If you choose to study in Malaysia majoring in Education and Teaching, you will have many choices of places to study with various majors offered. These universities are government and private universities. Specialisation in education is quite varied, making it easier for students to choose according to their interests.
5. Many professional opportunities after graduating
Education is a sector that covers a broad profession. Graduates of Education and Teaching can have varied professional opportunities. There are opportunities to work in several types of formal educational institutions such as schools, colleges, and universities.
You also have the opportunity to have a profession in non-formal educational institutions such as course institutions. There are also professional opportunities in several other institutions or companies that engage in the education sector.
What level of education is available for this course?
You have seen that one of the reasons why choosing college majoring in Education and Teaching in Malaysia is because Malaysia has a large selection of universities that provide various levels of education.
The following are the levels of education programs majoring in Education and Teaching:
Diploma
Bachelor degree
Masters
Doctoral degree
Certification: 2-8 months
What are the specialisations for Education and Teaching in Malaysia?
There are several specialisations that you can choose, which are:
Child development
Elementary education
Middle School Education
High school education
Adult Education
Special Needs Education
Physical and Spiritual Health Education
Science Education
Guidance and counselling
Curriculum & Instruction
TESOL and TESL
Please contact EasyUni to consult with our professional counsellors to find out which specialisation is suitable for you.
What kind of subjects are taught in Education & Teaching course?
Before deciding to take a particular specialisation in the field of Education and Teaching you should know the list of courses that are offered.
The list of courses is important for students to know as an overview of what subjects will be studied in college.
Below are examples of specialised undergraduate courses majoring in Early Childhood Education at International University of Malaya-Wales (IUMW):
Year 1
English for Research Writing
Hubungan Etnik*
Communicate Malay 2**
Principles of Entrepreneurship
Bahasa Kebangsaan A***
Foundations of Early Childhood Care and Education
Children Growth and Development
Learning Principles of Young Children
Language & Literacy of Young Children
Early Childhood Educator Professional Development
Curriculum Development for Early Childhood Care and Education
Management and Administration for Early Childhood Centre
Curriculum and Pedagogy in Early Childhood Education
Tamadun Islam dan Tamadun Asia*
Malaysia Studies 3**
Malaysian Economy
Co-Curriculum 1
Year 2
Creativity in Early Childhood Education
Entrepreneurship in Early Childhood Education
Research Method in Early Childhood Education
ICT in Early Childhood Education
Evaluation and Assessment in Early Childhood
Co-Curriculum 2
Moral and Spritual in Early Childhood Education.
Home-School Partnership
Health, Nutrition and Safety in Early Childhood Education
Children Learning Mathematics
Music for Young Children
Year 3
First Aid Course for Young Children
Emotional & Social Development of Children
Folklore and Modern Storytelling
Children's Toy and Play
Special Need and Gifted Children
Science for Young Children
Social Studies for Young Children
Art and Craft for Young Children
Research Dissertation
Practicum
What are the entry requirements?
Every university in the world has different entry requirements, but generally, for every level of education, you need to fulfil the requirements below:
Qualification

Requirements

Foundation, Diploma

SPM/O-level: min 3 credits

Bachelor's Degree

Diploma in Early Childhood Education or its equivalent

STPM: min CGPA 2.0

A-level: min 2 passes

Master's Degree

A relevant degree qualification
How long will I be studying in this programme?
Below is the duration of the programme listed according to their study levels:
| | |
| --- | --- |
| Study Levels | Duration |
| Foundation/Diploma | 2 - 2.5 years |
| Bachelor's Degree | 3 years |
| Master's Degree | 1 - 2 years |
How much are the tuition fees?
The cost of studying Education and Teaching in Malaysia is different for every institution but the fees are estimated to be around the cost as the table below:
| | |
| --- | --- |
| Programme | Estimated Fees |
| Foundation/Diploma | RM 15,000 - RM 17,000 |
| Bachelor's Degree | RM 18,000 - RM 20,000 |
| Master's Degree | RM 24,000 - RM 40,000 |
What are the job prospects for graduates in Education and Teaching?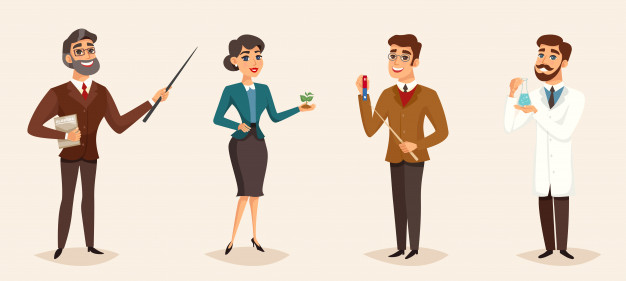 No need to hesitate to choose college majoring in Education and Teaching in Malaysia because you will have a bright job or career prospects in the future. Below are some of the possible career offers that you can get:
Elementary school teacher
Primary school teacher
Secondary school teacher
English as a foreign language teacher
Learning mentor
Teaching assistant
Education administrator
Further education teacher
Early years teacher
Communication education officer
Special education teacher
Education advisor
Best universities in Malaysia that offer Education and Teaching programmes
Malaysia has several choices of institutions with a good reputation for Education and Training courses. Here is a list of 9 best universities you can choose:
| | | |
| --- | --- | --- |
| No | University name | University type |
| 1 | | Government |
| 2 | | Government |
| 3 | | Private |
| 4 | | Private |
| 5 | | Private |
| 6 | | Private |
| 7 | | Private |
| 8 | | Private |
| 9 | | Government |
After reading this guide, are you increasingly interested in choosing Education and Teaching courses in Malaysia? Feel free to contact EasyUni if ​​you want to consult further about your study plan.