What is a Diploma Program?
A diploma is considered to be similar to a first-year degree program. Diploma studies usually help students gain practical and hands-on experiences. With a diploma certificate, you can easily apply for a job in your studied field or you can directly apply for the second year of a degree course. There are various diploma courses available in Malaysia for Malaysian students. Among them, a diploma in early childhood education has gained popularity in recent times.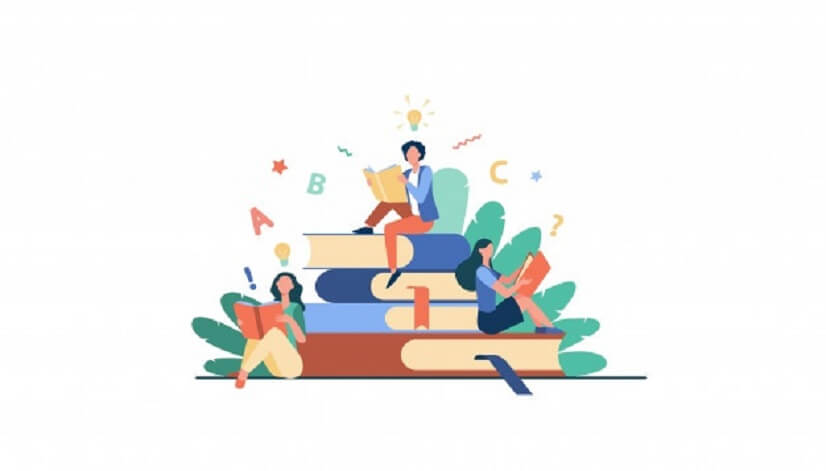 What is Early Childhood Education?
Early Childhood Education is an important period in the development of a child's social and emotional skills. As a child goes through various phases of emotional, biological, and psychological changes, it is important for educators to know about the developmental changes. If you obtain a diploma in early childhood education, it will be easier for you to guide a child through it's personal development. It will also enable you to become a child's teacher in guiding them in adulthood.
According to UNESCO, "Early childhood care and education (ECCE) is more than preparation for primary school. It aims at the holistic development of a child's social, emotional, cognitive, and physical needs in order to build a solid and broad foundation for lifelong learning and wellbeing. ECCE has the possibility to nurture a caring, capable, and responsible future."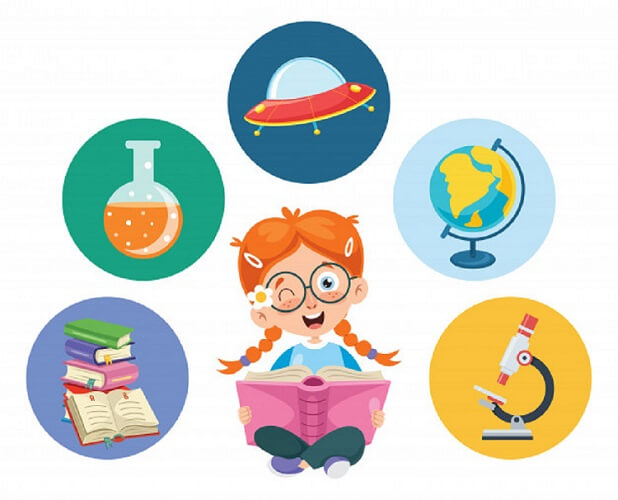 What will you study in a Diploma course in Early Childhood Education?
If you have finished your SPM, and you want to study in a field where you will learn about managing children, learn about the different stages of a child's physical and emotional development, and the importance of early childhood education. Also, if you love children, and you want to be their guide and mentor, then this path is for you!
A diploma course in early childhood education usually is a combination of some basic learning material. These learnings will eventually help you widen your knowledge and network and enhance your career opportunities. Following are the study materials learned during a diploma in early childhood education:
Children's Safety
The most basic learning for a child educator will be to learn about providing a safe environment for children. If you give a child a sense of safety, then you will be able to guide and help the child grow without any undesirable mishaps.
Nutrition Support
Nutrition is a key part of the development of every child. It has a direct relation to the good health of a child. If you want to be a good child educator, you will have to ensure that the children receive the right amount of nutrients for their physical and mental development.
Child Development Studies
From birth till the beginning of adulthood, a child goes through language, thought, physical, and emotional changes. With the diploma in early childhood education, you will be able to identify the changes in cognition, speech, language, and sensory awareness and guide the children properly.
Learn and Play
If you can teach children something while having fun, that will be the most effective way of guiding them! Because children generally love playing and if they can learn the different stages of development through playing, then it will be more impactful. It is all about designing such activities that match each stage of a child's development so that the children can learn new skills and knowledge while having fun.
What job opportunities will you get with a Diploma in this field?
Preschool Teacher
If you become a preschool teacher, you can work in daycare services, state, local, or private schools, private homes, religious institutions, and organizations. Preschool teachers administer the fundamental lessons associated with early childhood education that help bring their students up to developmental standards. As a preschool teacher, you have to conduct day-to-day activities with young children both individually and in a group setting, tracking the progress of each student, organizing fun and creative educational activities. You can also use a child's desire to play and be active as an advantage in the learning process. You can also have team exercises to improve children's social skills and teach them about respect and inclusivity.

Kindergarten and Elementary School Teacher
Being a kindergarten and elementary school teacher, you can work in public and private Elementary schools, Child Day Care Services, charter schools, religious-based schools
As a teacher, you have to put together lesson plans, daily schedules for class, and track the progress of their students. The emotional and social lessons continue to play a large role in this position. By this stage of education, some of these responsibilities become more complex as the students build upon the foundational knowledge they learned in preschool. The kindergarten and elementary school students are running around a lot more throughout the day. These students also attend various classes for different lessons, go to the lunchroom to eat, go out for recesses, and take part in field trips. At this stage of schooling, you have to supervise them properly because they are very young. If you think of entering this profession, you can also go to work in a private or public school. A very small number is employed by daycare providers.
Nanny or Babysitter
The main duty of a nanny is to provide the children they are entrusted with caring for with attentive, warm care. This may require basic monitoring and care in an employer's private home, but nannies are also granted additional duties. For example, nannies may even be required to carry children to and from activities, do some food shopping for them and also make sure that the house stays clean and tidy when employees are indisposed. One feature that sets this work apart from the others on the list is that nanning can be a live-in role. Some employees require someone to live in their private home or on a property that can be made available to take care of their children at any time.
The difference between a nanny and a nanny is not always apparent. Each job has similar daily duties and childcare expectations. If you go for a nanny job, then it is more likely to be a normal full-time job. Whereas, babysitting is more of an hourly job. On the other hand, nannies are almost all working on a daily, full-time or part-time basis. They are formally paid at the negotiated hourly rate and all appropriate jobs and tax paperwork must be taken care of. The more formal aspect of nannying typically goes hand-in-hand with additional duties such as cooking, shopping or cleaning for employers.
Director of a Childcare Center
You must continue with your Bachelor's degree after graduation if you want to apply for the position of Head of Child Care Center in your career. The director is responsible for the execution and management of childcare programmes, grant-making agencies, civic centers, religious institutions, and public, or private schools.
The director works a step back from the classroom and reflects on the larger picture of overseeing the Early Childhood Education Centre. The directors oversee the center's teachers and other personnel. They recruit new educators, impact students' day-to-day curricula and learning expectations, distribute funds, connect with parents, and ensure that their institution meets health and safety standards.
Some directors own the center that they direct while others are employed by the owner, or by the executive directors of an educational chain or franchise. If a director is employed by an outside entity, they must effectively communicate with that entity and run the center according to their policies and goals. If the owner is also the director, the center can be managed in whatever way they see fit. The position is much less hands-on with students and much more administrative.
Childcare Worker
After completing your diploma in early childhood education, you will become a childcare worker. A childcare worker looks after children, draws up timetables for school, play, and nutrition, introduces children to simple concepts, and helps prepare them for the next stage of education, usually kindergarten. They help children develop social connections with others and they teach art or dance activities that can take the children's interest in their care. Childcare staff often collaborate with children's teachers with whom they work to reflect on particular lessons or skills that need improvement.
Being a childcare worker, you will have to work with preschool children and older children as well. You can apply for a summer job too because there are students who continue summer school.

Entry Requirements of Diploma in Early Childhood Education
The entry requirements for Malaysian students for a diploma in early childhood education is quite easy. If you are done with your SPM recently, then a diploma course in this field will be a good choice for you! The basic academic requirement to apply for a diploma is to have at least 3Cs in your SPM, O-level, or equivalent. For UEC students, you will need to have a minimum of 3Bs including English.
Tuition Fee of a Diploma in Early Childhood Education
Here are comparison data of tuition fees, study duration, and intakes by some of the universities that provide this course. You will be able to get an idea about the tuition fees from here.
| | | | |
| --- | --- | --- | --- |
| University | Tuition Fee | Study Duration | Intakes |
| SEGi University | 24100 | 36 Months | Jan, Mar, May, Jul, Sep, Oct |
| HELP University | 25400 | 30 Months | Jan, May, Aug |
| UNITAR | 19800 | 30 Months | Jan, June, Oct |
Check out these 10 Universities that offer Diploma Course in Early Childhood Education for Malaysian Students
In Malaysia, there are various institutions that provide diplomas in early childhood education. But among them, the following are the most notable ones!
University of Malaya
Universiti Kebansang Malaysia
Universiti Sains Malaysia
SEGI University
Monash University
Universiti Putra Malaysia
HELP University
Universiti Tunku Abdul Rahman (UTAR)
Open University Malaysia
Quest International University Perak (QUIP)

A diploma in early childhood education is one of the most popular courses that Malaysian students are pursuing in recent years. With a diploma, you will be able to earn a decent living of around RM1600 per month but it depends on the organization and the entity as well.