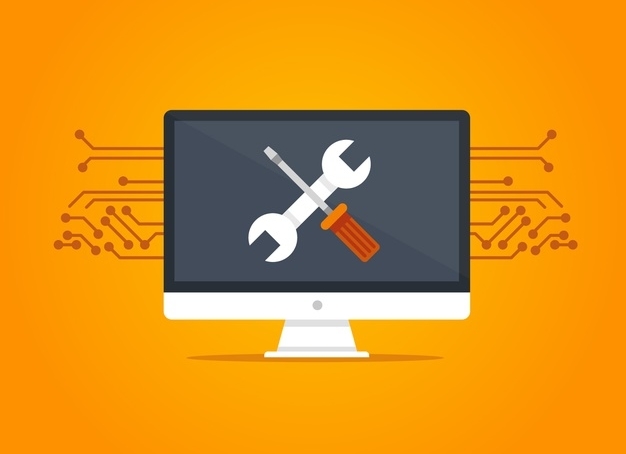 The demand for professionals in the tech field has been on the rise and will continue to grow in line with the Fourth Industrial Revolution (IR 4.0). As automation increases, people say that most traditional jobs will be automated. While this news may be worrying for some, its only good news for those pursuing a path in Computer Science and IT.
In this guide we'll cover everything you need to know about choosing and applying to a course in Computer Science or IT in Malaysia.
But first, let's talk about the one question we often get asked: How are these courses different?
How are the courses different?
Computer Science is a study of how computers work, mostly from the theoretical and mathematical perspective. This course include four major areas of computing: theory, algorithms, programming languages, and architecture. You should choose Computer Science if you like math and logic.
Computer Engineering is a discipline that integrates several fields of computer science and electronics engineering required to develop computer hardware and software. This is a challenging course and you should choose it if you like math and logic.
Software Engineering is a study of how software systems are developed, including topics such as project management, quality assurance, and software testing. You should choose Software Engineering if you are more interested in the hands-on approach, and if you want to learn how software is built and maintained.
IT is probably the easiest course among the four. This course is primarily focused on subjects such as software, databases, and networking. You should choose a course in IT if you want to get into a career in IT but don't want your study to be too challenging.
The good news is that all four courses teach fundamentals of programming and computer science, so you can choose any one to get into a career in technology.
Now that you're clear about the differences between these courses, let's look at other things.
What are the career options after graduating from Computer Science or IT?
Just like the medical field (you've got heart specialists, ENT, dentists, GPs, etc, etc) the tech field is also very diverse. We encourage you to try different things during your study years to figure out what you like. For example you can try:
programming and a good language to start with is Python
web development by learning html, css, javascript
system administration by building/assembling your own PC, installing the Linux operating system and learning more about Linux
network administration by setting up a small network, installing a router simulator on your PC and playing with it, understanding subnetting, routers and switches
designing graphics or animations
If you realize that you are not good at or don't like the above, don't worry you can still have a career in tech as a Business Analyst, Project Manager, Product Manager, Software Tester, etc.
What is the average minimum salary for fresh graduates of Computer Science or IT in Malaysia?
Your starting salary after graduation will depend on the type of company, job, location of the company (e.g. KL or Ipoh?), etc. However, we looked at the JobStreet's salary report and came up with these estimated starting salaries.
| | |
| --- | --- |
| Job title | Salary |
| Programmer | RM 2,600-2,800 |
| Web Developer | RM 2,700-3,100 |
| System Administrator | RM 2,800-3,900 |
| Network Support Engineer | RM 2,400-3,100 |
| UI Designer | RM 2,500-4,000 |
| Software Development Engineer | RM 2,900-4,300 |
| Systems Analyst | RM 2,900-4,800 |
| Mobile Application Developer | RM 3,000-4,200 |
| Database Administrator | RM 3,500-5,100 |
A lot depends on your skills too! Make sure that while you're studying you're not only doing class assignments and projects, but also developing real skills by doing pet projects. For example:
Develop a simple mobile app
Develop a website
Design user interfaces and upload to behance.net
Learn wireframing
Improve your writing skills in English
Entry requirements
Entry requirements depend on the study level and institution, but in general they are as stated below.
Diploma
SPM / SPMV / O Level - 3 credits including Mathematics, OR
UEC - 3 subjects at grade B including Mathematics
IELTS - Band 4.0
Bachelor's degree
| | |
| --- | --- |
| Foundation / Matriculation | Pass with a minimum CGPA 2.0 and credit in SPM Maths or equivalent |
| STPM | Minimum 2Cs (including credit in Maths) AND credit in Maths in SPM or equivalent |
| UEC | Pass with minimum B in 5 subjects (including English and Maths) |
| A-Level | Minimum 2 Passes AND credit in Maths in SPM or equivalent |
| Canadian Pre-U | Pass with average marks of 55 inclusive of credit in Maths in SPM |
| Australian Year 12 | Pass with average of 55 and credit in Additional Maths in SPM or equivalent |
| South Australian Matriculation (SAM) | Pass 5 subjects with minimum TER score of of 55 or an average of 55 |
| NSW High School Certificate (HSC) | Pass with ATAR 55 (minimum 10 units) including Maths and no subjects score below 50 |
How long is a Degree or Diploma in Computer Science / IT?
Duration depends on the level of study and institution:
Diploma course is 2 or 2.5 years
Bachelor's degree is usually 3 years
Tuition fees
*The tuition fee varies from one university or college to another.
Universities and colleges with Computer Science and IT degrees in Malaysia
Computer Science and IT is a popular course in Malaysia and there are many universities and colleges in Malaysia offering this course.
This is just some of them. You can find the complete list in our directory of universities & colleges in Malaysia offering Computer Science and IT courses.