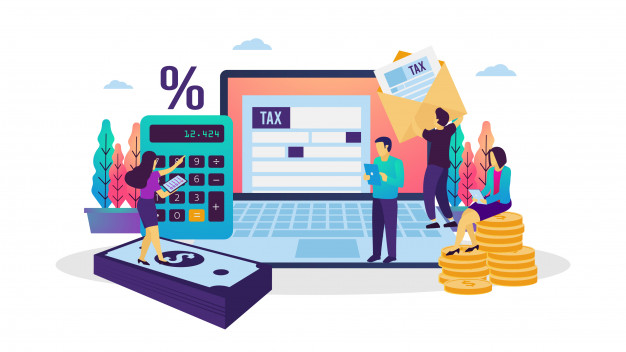 It is crucial for every business to determine its financial stability. Accounting and Finance is a global field as the process of keeping track of the finances and the cash flows within a company are done everywhere.
Accounting and Finance are the two main factors of the business financial world. Without it, companies would go bankrupt. Even though everything is getting automatized, accountants and financial managers are still very much needed.
In this guide, we'll take you through everything you need to know about studying in this field, as well as the benefits you get to enjoy as accounting and/or finance student in Malaysia. We've also covered 8 notable universities where you can study at, so read on to check out your study options!
What is accounting and finance about?
Firstly, what do people in accounting and finance do? Basically, they control and manage a very important part of business – money.
Companies make financial decisions depending on their analysis and advice, so accountants and finance managers are really, one of the big players of every organisation. To learn more, you can refer to our general guide.
The sections below cover some questions you may have about studying accounting and finance in Malaysia. Keep in mind though, that aspects such as duration of study, entry requirements and costs are estimated figures as they vary depending on the course and institution.
To make your research easier however, you can use our website to find the exact details for all these items.
What is the duration of accounting and finance studies?
Generally, the duration per level of study for accounting and finance is:
Foundation – 1 year

Diploma – 2 years

ACCA - depends on your speed, 14 papers in total

Bachelor's degree – 3 to 4 years

Master's degree – 1 to 2 years
What are the entry requirements?
The below requirements are typically what you need to fulfil to be eligible for accounting and finance courses.
Foundation: 5 credits in relevant subjects including Mathematics, Additional Mathematics and English in SPM or equivalent
Diploma

Passed SPM or equivalent with minimum 3 credits including English and Mathematics, or
Certificate or equivalent in relevant field

Bachelor's degree

Credit in Mathematics and passed English at SPM level, and
Passed STPM or equivalent with minimum CGPA of 2.0, or
Foundation or Diploma in related field (usually with CGPA of 2.0 and above)

Master's degree: Bachelor's degree (with honours) or equivalent in relevant field
How much does it cost to study accounting and finance courses?
The estimated fees shown in this section take into account both public and private universities in Malaysia. Do take note that public institutions have cheaper tuition fees compared to private ones, which is why the price range may be quite wide. As a general estimate, the cost of studying accounting and finance courses per level of study in Malaysia is:
Foundation – RM 9,000 to RM 36,500

Diploma – RM 15,000 to RM 45,000

Bachelor's degree – RM 6,500 to RM 150,000

Master's degree – RM 8,000 to RM 50,000
Which universities in Malaysia offer accounting and finance courses?
Impressively Malaysia's universities made it on the exclusive list of the world's best institutions for accounting and finance according to QS World University Rankings 2018? Out of ALL the universities on the planet, only 201 were featured – that's quite a feat!
Another list to take note of is the SETARA rating system, which assesses teaching, research and services of the higher learning education institutions in Malaysia. There are top 20 universities from the QS Rankings for Malaysia 2021 list you might want to consider studying at for your accounting and/or finance degree.
11 Universities in Malaysia for Accounting and Finance
Universiti Malaya
Universiti Putra Malaysia
Universiti Kebangsaan Malaysia
International Islamic University Malaysia
Universiti Teknologi MARA
Universiti Utara Malaysia
Universiti Teknologi Malaysia
Universiti Sains Malaysia
MONASH University
The University of Nottingham
---
Asia Pacific University of Technology & Innovation (APU)

The Asia Pacific University of Technology & Innovation (APU) is amongst Malaysia's Premier Private Universities and is where a unique fusion of technology, innovation and creativity works effectively towards preparing graduates for significant roles in business and society globally. APU has earned an enviable reputation as an award-winning University through its achievements in winning a host of prestigious awards at national and international levels.
Universiti Malaya

Universiti Malaya (UM) is the highest ranking public university for accounting and finance, according to the 2018 World University Rankings by Subject. UM's degree programmes are recognized nationally and internationally. The university's faculty of business and accountancy also publishes 2 research journals, highlighting UM's focus on advancing the field. Accounting and Finance are offered as 2 separate Bachelor degrees, while postgraduate programmes are available as well.
Universiti Kebangsaan Malaysia

Universiti Kebangsaan Malaysia (UKM) places a strong emphasis on the quality of its programmes so that students are equipped with relevant and important skills for the demanding profession of accounting. UKM's list of prominent alumni includes Datuk Che Pee Samsudin, who graduated with the university's Bachelor of Accounting degree. He went on to become the Accountant General of Malaysia!
Universiti Putra Malaysia

Universiti Putra Malaysia (UPM) accounting and finance department falls under its faculty of economics and management – the first university faculty in the country to achieve accreditation from the prestigious Association to Advance Collegiate Schools of Business (AACSB). This is no surprise, as the university is reputed for its academic excellence. Most of the faculty's lecturers are PhD holders, so students are really learning from the best and the most experienced.
Universiti Teknologi MARA (UiTM)

UiTM is one of the top universities in Asia, ranking within the Top 150 out of almost 500 universities in the region, according to 2020 QS rankings. The university offers various specializations in accounting, such as a Diploma In Accounting Information System and the unique Master In Forensic Accounting And Financial Criminology. That's right – you could be a Forensic Accountant, which is just one of the coolest jobs ever.
Monash University Malaysia

Australia's Monash University ranked at number 23 in the global QS scale for accounting and finance. At Monash University Malaysia (the university's Malaysian campus), students get to experience the same world-class education, at a cheaper price! The university's department of Accounting and Finance is the largest in its School of Business, with staff that is very active in the research community. Accounting or Banking and Finance are offered as majors for undergraduate students of business and commerce.
Universiti Sains Malaysia

Universiti Sains Malaysia (USM) received the 6 Star: Outstanding award, which is the highest level of quality a university can be rated for in the SETARA system. USM offers a Bachelor of Accounting course under its School of Management, while finance is one of the major academic areas in the university's Bachelor of Management.
Universiti Teknologi Malaysia

Universiti Teknologi Malaysia (UTM) is not only another recipient of SETARA's 6 Star: Outstanding award, but is also classified as one of Malaysia's mature universities. At this top institution, students can pursue accounting in the university's business school - the Azman Hashim International Business School. Some core courses include principles of microeconomics, business mathematics and financial management.
University of Nottingham Malaysia

Ranked with the 5 Star: Excellent award, the Malaysian campus of UK's distinguished University of Nottingham is one of the country's best higher learning institutions. Finance, accounting and management are offered as one programme for undergraduate students, while postgraduate students can pursue a Masters in Finance and Investment, or finance as an MBA specialisation.
What subjects will be studied?
There are many interesting topics you will cover throughout your programme. Here are some examples:
Business Law

Marketing

Investment Analysis

Economic Principles

Quantitative Methods

Taxation and Auditing

Management Strategies

Accounting Information Systems
Course structure differs between universities, but typically the programme will have core and elective modules, as well as industrial training for undergraduate students. Postgraduate students usually have to complete a dissertation or thesis as part of their studies.
What are the career options?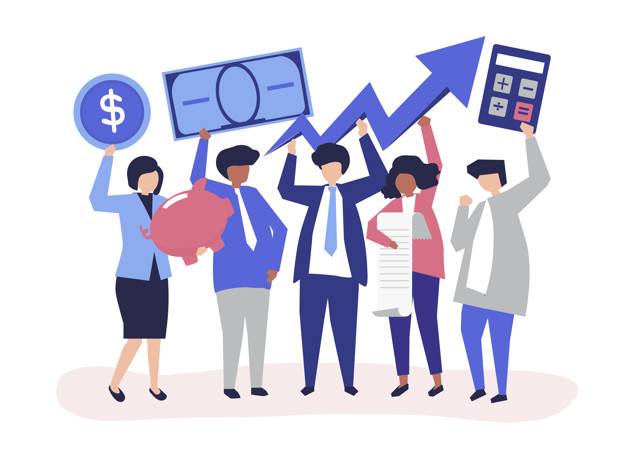 If you're wondering about post-study job opportunities, the answer to that is plenty! As mentioned before, accounting and finance play a very important role in any business, so recruiters are always on the lookout for people like you. This table will show you just some of your potential future careers and how much you will earn for each of them:
| | |
| --- | --- |
| Job | Estimated average monthly income |
| Accountant | RM 4,700 |
| Bank Manager | RM 8,000 |
| Financial Controller | RM 14,250 |
| Chief Financial Officer | RM 25,000 |
Why study accounting and finance in Malaysia?
Besides being able to study at some of the world's best universities, students in Malaysia also get to:
Spend less on excellent education

Earn internationally recognized qualifications
Spend less on excellent education
With Malaysian universities continually making their mark on prestigious lists such as the QS World University Rankings and the Times Higher Education (THE) World University Rankings, Malaysia is gaining a reputation for quality education on the international stage. This is one of the reasons that more and more international students are choosing Malaysia as their study destination.
As a local, you have even more of an advantage because both public and private universities charge lower for Malaysian students! Generally, this is the case for all countries – universities usually have cheaper tuition fees for their local students. So, if you were to study abroad as a foreign student, you would have to pay much more. The table below will give you an idea of how much it costs to study a Bachelor's degree in Accounting and Finance overseas in reputable universities:
| | |
| --- | --- |
| Country | Estimated tuition fees |
| Malaysia | RM 6,500 – 150,000 |
| Singapore | RM 88,000 – 186,500 |
| UK | RM 186,000 – 320,000 |
| Australia | RM 250,000 – 380,000 |
| USA | RM 350,000 – 580,000 |
Earn internationally recognized qualifications
There are many professional qualifications which are acknowledged globally that you can pursue in the comfort of your home turf. In other words, these qualifications can boost your chances of getting work not just in Malaysia, but anywhere. Here are 3 that you might want to check out:
Association of Chartered Certified Accountants (ACCA). ACCA is one of the major professional accountancy bodies across the globe, with over 208,000 members and 503,000 students from 180 countries. To earn an ACCA qualification, students must pass up to 13 exams, Ethics and Professional Skills module, and have 3 years of work experience.

Institute of Chartered Accountants in England and Wales (ICAEW). Founded in 1880, ICAEW is trusted and respected all over the world. The organization's qualification, ACA consists of 15 modules.

Chartered Financial Analyst (CFA). CFA is an association for investment management professionals, with networks across regions. To become a CFA charterholder, you must complete the CFA programme, which has exams in 3 levels.
Well, that's about it for this guide. All the best in your student journey!