Information about studying Aviation. Easyuni offer free guidance and help students get admission in best university for aviation.
Back in the days, humans were able to 'fly' with balloons filled with hot air or gas. After a few decades, the Wright Brothers developed an aircraft called The Wright Flyers. After another ten years, designers surpassed the Wright Flyers by designing flying boats, passenger aircrafts, and today's observation platforms with radios and telegraphs. Today, we see a more advanced and sophisticated techniques in aviation, thanks to the constant improvement in this industry.
With a career in Aviation industry- who knows what new breakthroughs you can discover when you get this degree.
What is Aviation?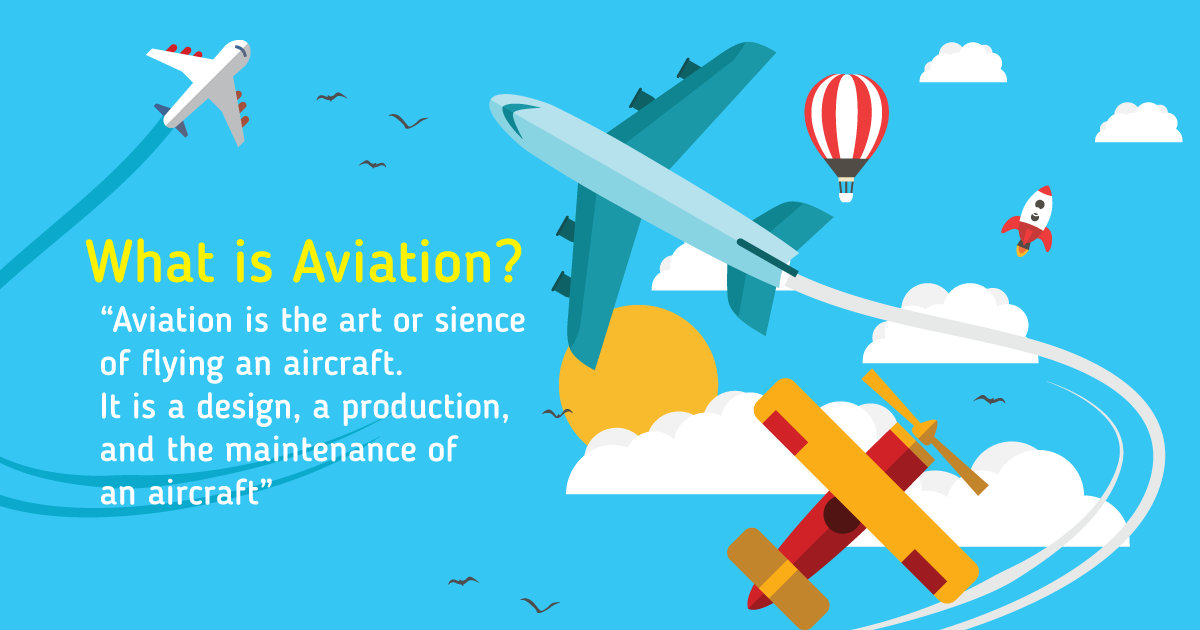 Why should you study Aviation?
This degree will teach you a lot of things and not just how to fly a plane. You will get to learn everything that is related to aviation but also the main subjects such as marketing, economics, and finance. The subjects that are related to aviation would be engineering, the airlines, and even how to fly a plane.
Aviation schools have really good relationships with different airports, therefore you will learn about the way every airline works. You know what the coolest part is? You actually get to go to the airport to see the work process there, the pilots will give lecturers, tips and advice about aviation and the aircraft. Besides the learning parts, there is a practical part. You will work for a few weeks in an airport where you start at 9am and finish at 5pm. The numerous training sessions will prepare you for the numerous career opportunities in this industry.
What are the skills you need?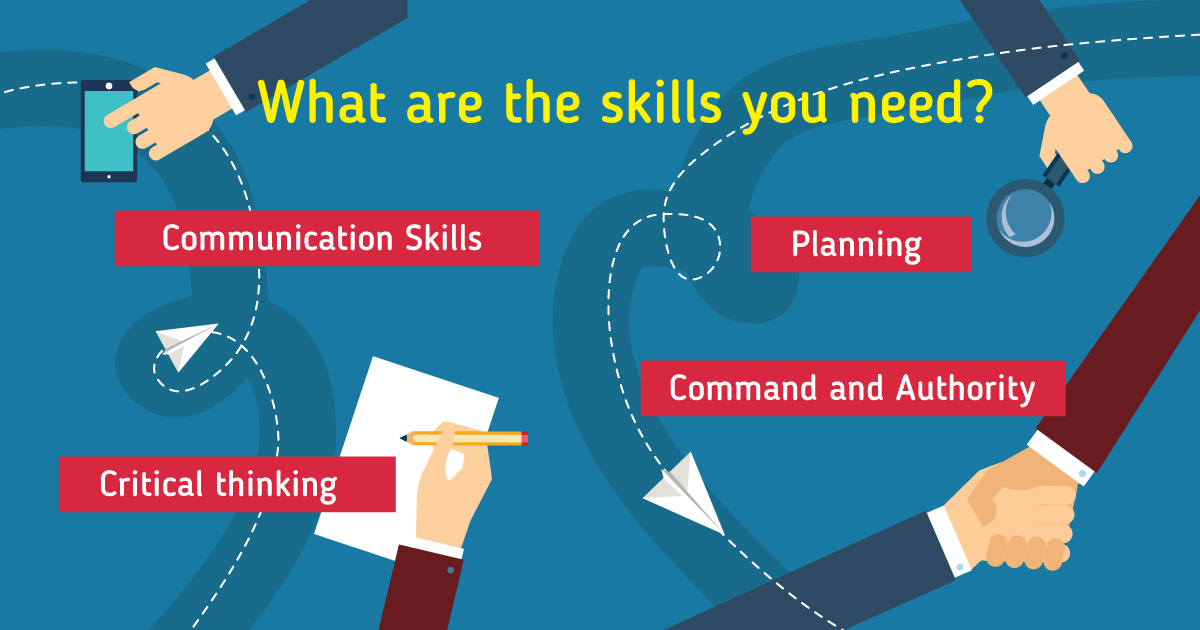 Communication Skills
You will be engaged with a lot of clients daily and therefore it is very important that your verbal communication skills are good as well as the written and listening part.
Critical thinking
You need to be critical and able to recognize a problem to solve it. No one is going to solve that for you.
Command and Authority
You don't have time to hesitate. Be a good leader and be confident in the actions you take. This is mandatory if you want to make your passengers feel and experience a safe flight.
Planning
Before a flight, pilots check and analyse it carefully. If something is odd during the flight, they will analyse to improve it in that particular area.
What are the jobs I can get with this degree?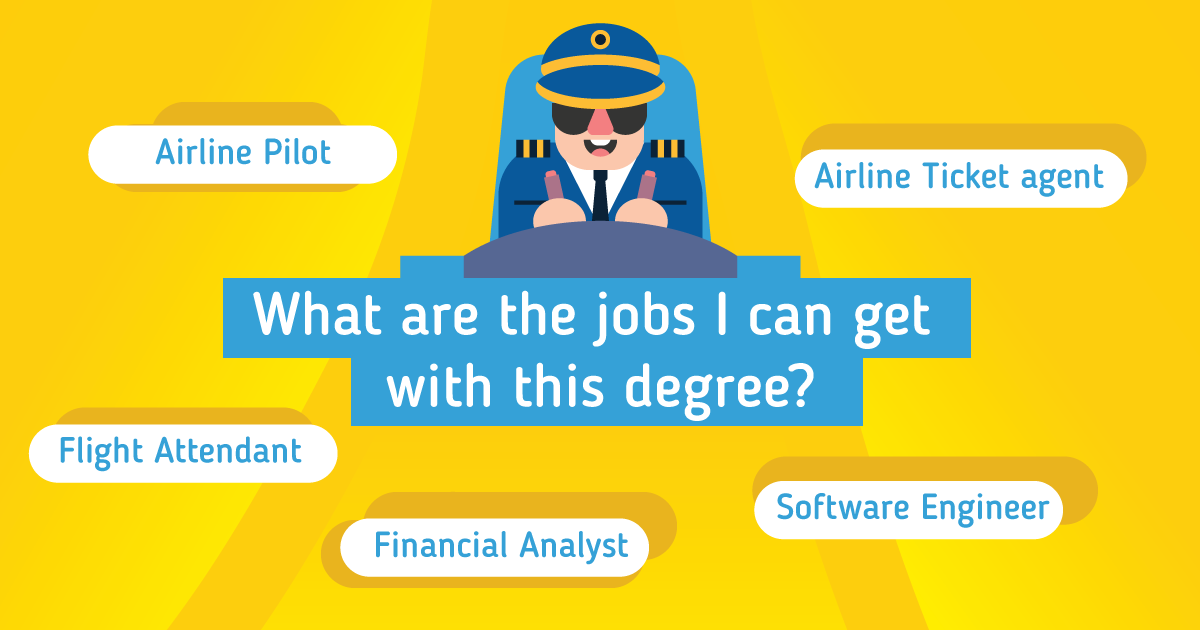 Airline Ticket agent
These agents are the so called Ground Stewardesses. You will have a lot of contact with customers at the airport. There are a few departments where Ground Stewardesses can work; counters for departures, arrivals, luggage, check-ins and reservations.
Flight Attendant
Flight attendants work during the flight. So they travel with the passengers to the destination to ensure that the passengers are safe and comfortable. Customer service is very important.

Airline Pilot
An airline pilot will fly the passengers from one place to another. As an airline pilot, you and the other flight attendants will ensure the passengers of their safety and comfort. Make sure your physical health is steady when applying for this job!

Financial Analyst
A financial analyst understands the companies that have been invested in and how it affects their own company. They investigate the long- and short term impact of those investments. This type of analysts study trends, demographics and other factors that could contribute to the company's success.

Software Engineer
A software engineer is actually important in almost every job. They will create a new software working with designers, developers, programmers and coders. They work on small functions that will become bigger if it is combined together.
What is the expected salary?
There are a lot of jobs regarding to Aviation. Below are the expected salaries of some popular jobs in this industry.
Flight attendant
(per year)

Airline pilot/Co-pilot
(per year)

Entry level

US$ 34,000

US$ 50,000

Mid-career

US$ 41,000

US$ 81,000

Executive

US$ 45,000

US$ 117,000

Senior

US$ 51,000

US$ 155,000
Source: payscale
Top 10 Aviation Universities
Made up your mind about studying aviation? Toptenscu ranked these Aviation universities as the top 10 worldwide. Take a look: