TOEFL? IELTS? SATs? HUH!
By EasyUni Staff | Last modified 11 Nov 2017
Share this page with friends
What are the most common tests? What do they measure?
Test of English as a Foreign Language (TOEFL)
TOEFL is possibly the most recognized test on this list. It measures the English proficiency of non-native English language speakers. There are two formats of the TOEFL, the internet-based test (iBT) and paper-based test (PBT). The iBT is scored out of 120 and consists of 4 sections: reading, listening, writing, and speaking; while, the PBT has a "Structure and Written Expression" section instead of speaking. The PBT is also scored differently; it is scored in the range of 310 - 677 with a separate score for writing ranging from 0 - 6. These scores are only valid for 2 years, so universities may often require you to take a new test if your most recent score is older.
International English Language Testing System (IELTS)
The IELTS is one of the most recognized english language tests. It is even required by certain countries (like Australia and New Zealand) for immigration purposes. Most American universities will accept either IELTS or TOEFL. Like the TOEFL iBT, IELTS has 4 sections: listening, reading, writing, and speaking. The speaking section is unique as it takes place face-to-face with an actual examiner.
IELTS is graded on a 9-band system. Each section is scored individually and an overall band score is assigned out of 9, as well, based on the sections.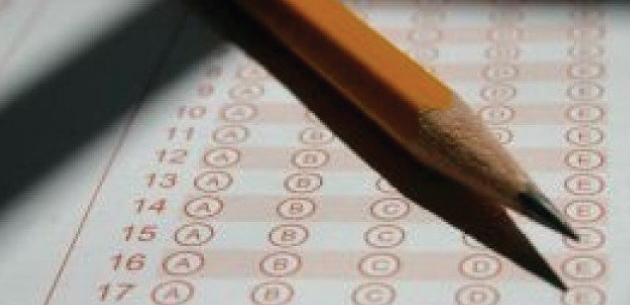 SAT Reasoning Test
Originally called the Scholastic Aptitude Test, the SAT is usually taken by students applying to colleges and universities in USA. Administered by the College Board, the SAT measures literacy, writing and math skills that are required for academic success in college. The SAT has 3 main sections, critical reading, writing (which includes an essay), and mathematics. The 3 main sections are divided into a total of 9 sections and one 25-minute experimental section (which will not count towards your final score).
The SAT is a timed test of 3 hours and 45 minutes. Generally, the questions in each section will get progressively more difficult; easier questions are more likely to appear at the beginning of a section, while harder questions should be towards the end. For every correct answer, 1 raw point is added and for every incorrect answer 1/4 of a point is deducted. All the questions in the section are weighted equally. The subscores are then combined and scaled to give final scores. Each section is scored out of 800, with a score out of 12 for your essay. Last year the average score for critical reading was 496, 493 for writing, and 514 for mathematics.
With the option of Score Choice, students can chose to only send in their best scores to colleges and universities. However, some universities have made it compulsory for students to send in all their scores.
SAT Subject Tests
The SAT Subject Tests are multiple-choice tests covering 20 individual subjects. These subjects range from Chemistry to Literature to World History, with the most popular test being Mathematics Level 2. The SAT Subject Tests are 1-hour long each, and students can take up to 3 subject tests in one sitting. Each subject test is also scored upon 800.
These tests are usually required by colleges to support a student's credentials for certain programs. Students typically choose which tests to take depending upon college entrance requirements for the schools to which they are planning to apply; for example, engineering programs might require (or recommend) students to submit Physics, Chemistry, and Math Level 2 scores.
ACT
The ACT was introduced in 1959 as an alternative to the SAT. It aims to measure high school students' general educational development and their capability to complete college-level work. Most colleges and universities do not indicate a preference for the SAT or ACT exams and accept both. They are treated equally by most admissions officers. In 2011, the ACT overtook the SAT as the leading choice for college applicants with almost 2,000 more students taking the ACT.
The ACT is a multiple-choice test covering four skill areas: English, mathematics, reading, and science. There is also an optional Writing Test which measures skill in planning and writing a short essay. The main four tests are scored individually on a scale of 1–36, and a composite score is provided which is the whole number average of the four scores. Unlike the SAT, there is no penalty for incorrect answers. The ACT is a more content-based test with longer questions and a stronger emphasis on Math and Science questions rather than tricky vocabulary questions on the SAT.
Advanced Placement (AP)
The AP exams are taken in May each year by students in American, Canadian and international educational institutions. The tests are similar to the International Baccalaureate program, as they test students on material covered in year-long courses. The curricula for these classes and exams are equivalent to college level courses in the same subject. There are 34 AP exams covering 5 the subject areas of Languages, Sciences, Mathematics, Social Studies, and Fine Arts.
The format of the AP exams combines multiple choice, short answer and essay (or problem solving) questions, with the exception of AP Studio Art which requires the submission of a portfolio. The AP exams are scored out of 5; most American colleges and universities either give credit or placement for scores of 3 or higher. One important thing to note is that AP exams are open to self-study. You don't have to take an AP class to sign up for, and give, an AP exam.
Which ones should I take?
As a foreign student, it is always a good idea to take the IELTS or TOEFL to boost your application and prove your English skills. Most foreign applicants will be required to have some measurement of English fluency. Other than that, universities and colleges have their own requirements for standardized testing based on your academic qualifications, as well as, the course you're applying for. The first step should be to check what tests are required by the university. If you feel like your application is not good enough, or feel like you will test well, you may also want to take some of the 'optional' or 'recommended' standardized tests.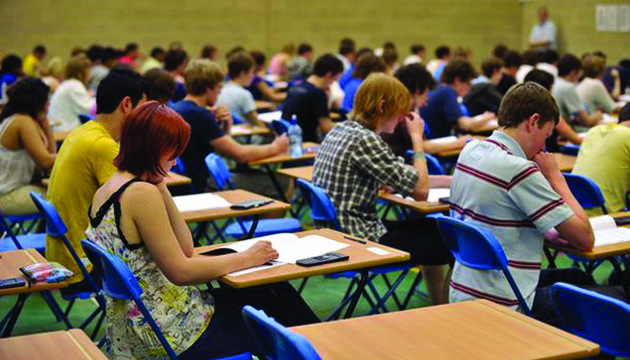 Is it really necessary?
Standardized tests were introduced as a way to compare the abilities of students from a variety of educational backgrounds and institutions. There has, however, been a lot of backlash that these tests are not an accurate reflection of students' capabilities. Many students go through rigorous preparatory programs targeted to boost scores on standardized tests, skewing the results in favor of those who can afford such classes. In light of this, many universities have adjusted their policies about standardized testing.
Some universities are test-blind, where they won't consider your test scores, even if you do submit them. Other universities have become test-optional, where they will take your scores into consideration if you submit them, but it won't hurt your application if you don't submit any extra test scores. Many universities also have a test-flexible policy where you can choose which standardized test to take; for example, you could choose to sit for the ACT because you believe that that more accurately measures your capabilities, whereas another student could choose to submit their SAT Reasoning Test results because they tested better on that. Similarly, students often submit AP scores in lieu of SAT Subject tests, and vice versa.
So, is it really necessary to take all, or any, of these tests? No. You can always choose test-optional or test-blind institutions to apply to.
Is it recommended? Yes.