Sunway-Oxbridge Essay Competition is Back for the 9th Year
By Jocelyn | Last modified 28 Apr 2022
Share this page with friends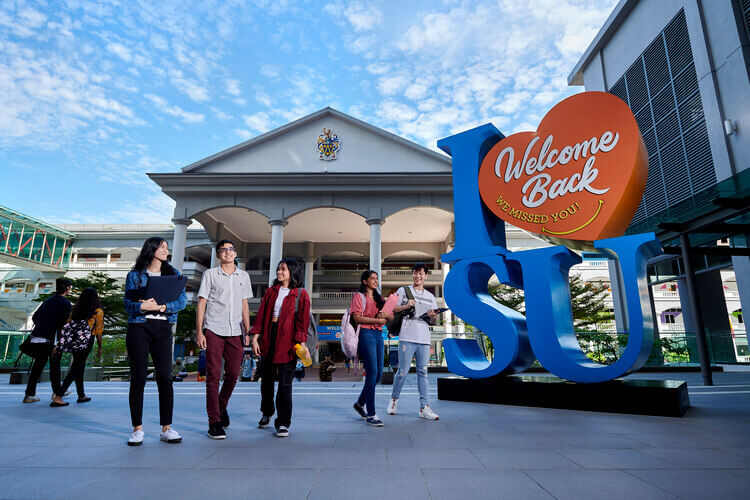 UPDATE: The submission deadline for this competition has been extended to 29 April 2022. Hurry and submit your masterpiece now!
Budding writers, something exciting is coming your way with prizes worth up to RM200,000 to be won!
Sunway Group is bringing back the nation's longest-running English essay competition - the Sunway-Oxbridge Essay Competition.
What is the Sunway-Oxbridge Essay Competition?
It is an English essay competition fully endorsed by the Ministry of Education and organised by Sunway Group, the Oxford and Cambridge Society Malaysia, Jeffrey Cheah Foundation and Sunway University, with support from Sunway PALS.
Renowned as one of the most popular local literary contests, more than 22,000 students have participated in the competition, which aims to equip secondary-level students with skills such as English proficiency, critical reasoning, creativity, as well as emotional intelligence that will prepare them for their future.
Sunway Group Deputy Executive Chairman and Jeffrey Cheah Foundation trustee Tan Sri Datuk Seri Razman M. Hashim said, "This competition is part of the Group's effort in nation-building to improve the quality of education across Malaysia by providing a fun and creative platform that allows them to develop a critical and innovative mindset, complete with the soft skills necessary for their future.
"We believe that we have a social responsibility to help advance the nation's young minds for the betterment of our community," he added.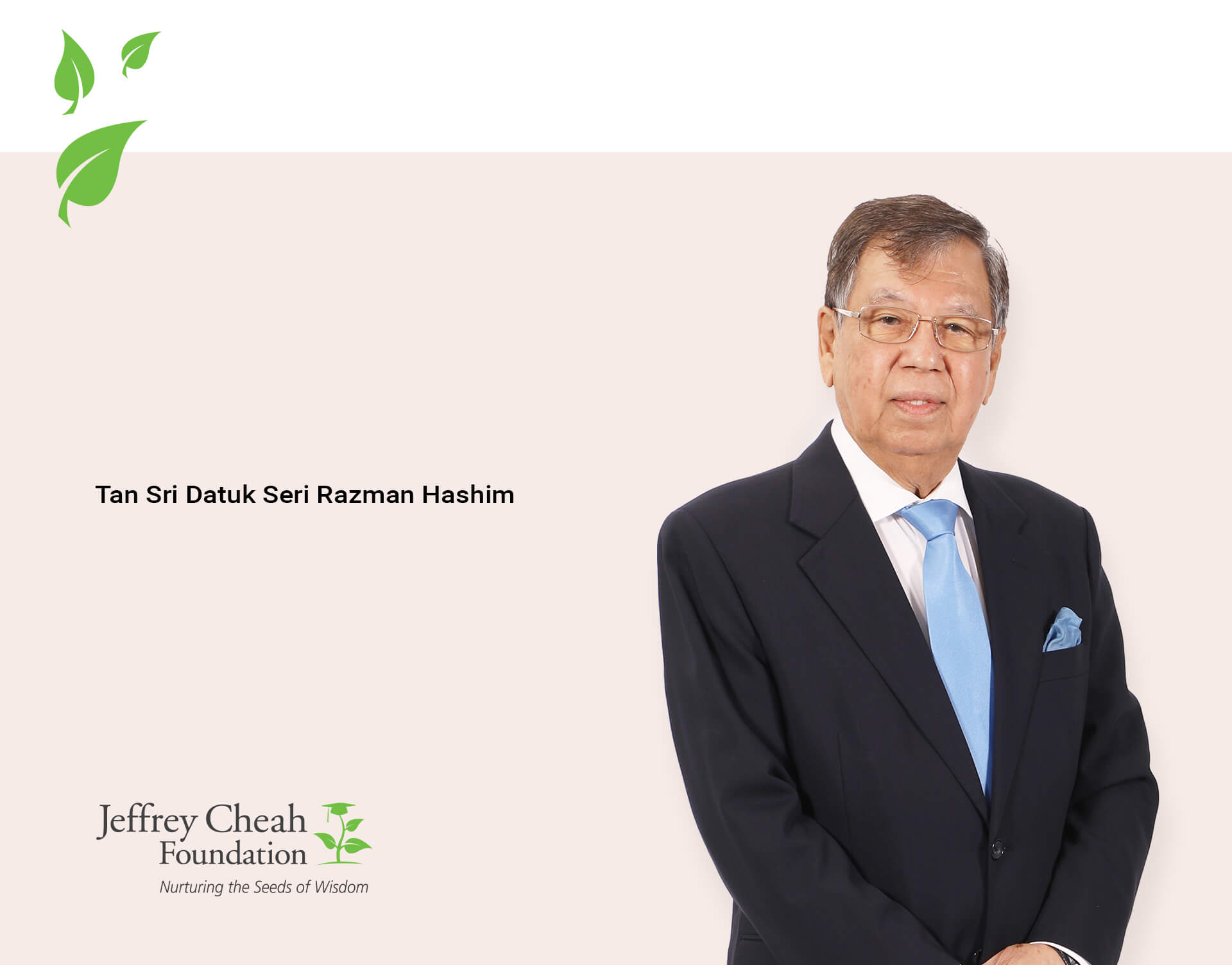 Tan Sri Datuk Seri Razman Hashim believes in their role in cultivating young minds.
Image source: Jeffrey Cheah Foundation website
This vision is encapsulated in the #SunwayforGood initiative that comprises three key pillars – education, healthcare and community enrichment. The competition is an extension of that initiative and reflects the commitment Sunway has made to uphold the United Nations' Sustainable Development Goal 4: Quality Education.
Who can join?
All Malaysian secondary school students studying the local syllabus are encouraged to join! Students will be divided into two categories:
Category A: Form 1 to 3
Category B: Form 4 and 5
Students will be required to submit their winning entries through the official portal, www.sunway.com.my/essay, starting 28 March to 25 April 2022 (by 1.00 pm).
This year's essays will revolve around the theme of 'humility'.
The topics for each category are as below:
Category A - 200 to 350 words
Topic: "Malaysia is a country with religious diversity. Discuss how mutual respect can help people from different religious beliefs coexist harmoniously."
Category B - 500 to 650 words
Topic: "Malaysia is a multiracial country. Make an argument for a more inclusive school that values the diverse backgrounds and perspectives of its students and outline the benefits this would bring."
Sunway Education Group Chief Executive Officer Professor Elizabeth Lee said, "We hope the topics we have chosen this year cultivate the art of critical thinking, a highly sought-after skill in graduates and prospective hires. Over and above this, we hope to instil a sense of pride for our country and unity among races in our students.
"The digital age in the wake of COVID-19 has somewhat confined physical communications and social integration opportunities to the backseat. We need to provide the space for discussions such as these to take place to ensure Malaysia continues to be the melting pot of Asia," she added.

Professor Elizabeth Lee hopes this year's topics can help students realise the importance of racial unity.
Image source: Sunway Education Group website
Shortlisted participants in the first round will be invited to the on-site finals, an essay-writing assessment, on 23 July 2022 at Sunway Education Group institutions across Malaysia in Kuala Lumpur, Ipoh, Johor Bahru, and Kuching.
Winners will be selected by a special panel of judges comprising representatives from the Ministry of Education, teachers from the Sunway Education Group Centre for English Language Studies (CELS) and Ms. Margaret Hall, Past President and Executive Committee Member of the Oxford and Cambridge Society.
What are the prizes?
First prize
RM5,000 in cash
Sunway bursary worth RM16,000
10,000 Sunway PALS Points
An award certificate and a trophy
Second prize
RM3,000 in cash
Sunway bursary worth RM12,000
10,000 Sunway PALS Points
An award certificate and a trophy
Third prize
RM1,000 in cash
Sunway bursary worth RM 8,000
10,000 Sunway PALS Points
An award certificate and a trophy
There are also 10 consolation prizes to be won, each consisting of RM500 in cash, a Sunway bursary worth RM5,000, 10,000 Sunway PALS Points, an award certificate and a medal.
The bursary can be used as tuition fee waiver for any pre-university programmes at Sunway College in Sunway City Kuala Lumpur.