Malaysian universities continue to make progress in THE Top 100 BRICS & Emerging Economies Rankings 2017
By EasyUni Staff | Last modified 11 Nov 2017
Share this page with friends
Three Malaysian universities rank in the top 100 of the prestigious list, with a complete seven ranking within the list's top 300, an improvement from last year's four universities. 2017's list places Universiti Putra Malaysia (UPM) at 89, up from fourteen places from last year, Universiti Teknologi Petronas (UTP) at 91, and Universiti Teknologi Malaysia (UTM) at the 100 mark. Four more Malaysian public universities too make it into the list between the top 100-300, with UTP, Universiti Utara Malaysia (UUM) and Universiti Teknologi MARA (UiTM) making their debut. University Kebangsaan Malaysia (UKM) too is present in the rankings at 136.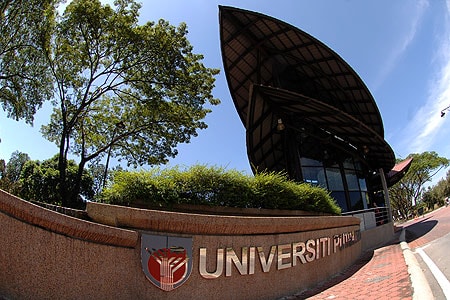 It is noteworthy, however, that UTM ranks much lower in the list, with the THE World University Rankings editor Phil Baty stating the reason behind this being due to the university's decline in quality research. He goes on to elaborate that the rankings compiled within the list are the result of a strenuous process wherein universities from an overwhelming 50 countries are analysed on the basis of several aspects, including teaching, research, citations, international outlook and industry income, etc.
On the topic of Malaysia's performance, Baty adds, "Universiti Putra Malaysia is the new leading institution after climbing 14 places due to improved performances around its research environment, research influence and attraction of international talent."
Moreover, the Times Higher Education BRICS & Emerging Economies Rankings 2017 see China dominating both in the top 10, and overall top 300 as well, with Peking University holding the position as the most influential and promising.
(photo courtesy: upm.edu.my)