Malaysia breaks into Top 25 in QS Asia University Rankings 2018
By EasyUni Staff | Last modified 11 Nov 2017
Share this page with friends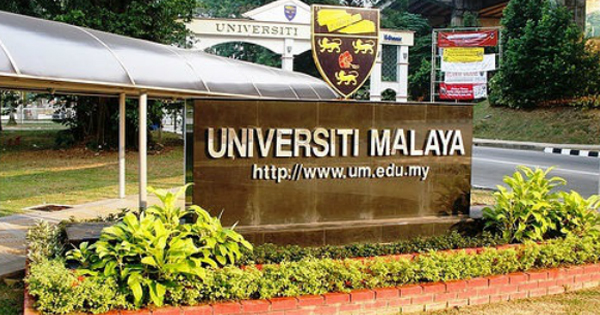 This year, all five of Malaysia's research universities made it to the top 50 with Universiti Malaya (UM) taking the top place once again. UM currently ranks at 24, rising 3 spots from last years data, while following close behind are Universiti Putra Malaysia (UKM) at 36, Universiti Kebangsaan Malaysia (UKM) at 43, Universiti Sains Malaysia (USM) at 46, and Universiti Teknologi Malaysia (UTM) at 49.
Of the 10 universities that ranked in Malaysia's top 10, 9 have jumped up the ranks since last year. Taylor's University, the only private Malaysian university in the top 10, performed the highest jump by going up 29 spots since last year. Professor Michael Driscoll, vice-chancellor and president of Taylor's University, states that these statistics shows that the university is on the right path and also underlines the quality of education it provides. Nevertheless, we win some and lose some as International Islamic University Malaysia (IIUM) fell 12 spots down from rank 151 to 163 since last year.
Higher Education Minister Datuk Seri Idris Jusoh, congratulates all improving institutions who have made it to the rankings, adding that, "the achievement is the result of the hard work, commitment, and dedication of members of the institutions" including its students, lecturers, researchers, administrative staff and many others.
As this accomplishment aligns with the Shift 8: Global Prominences stated in the Malaysia Education Blueprint 2015-2025 (Higher Education), he also expressed that "the ranking is indicative of the progress we have made over the years in ensuring that our institutions are able to deliver quality education across the board", anticipating that Malaysia would be a preferred education destination for prospective students in the future.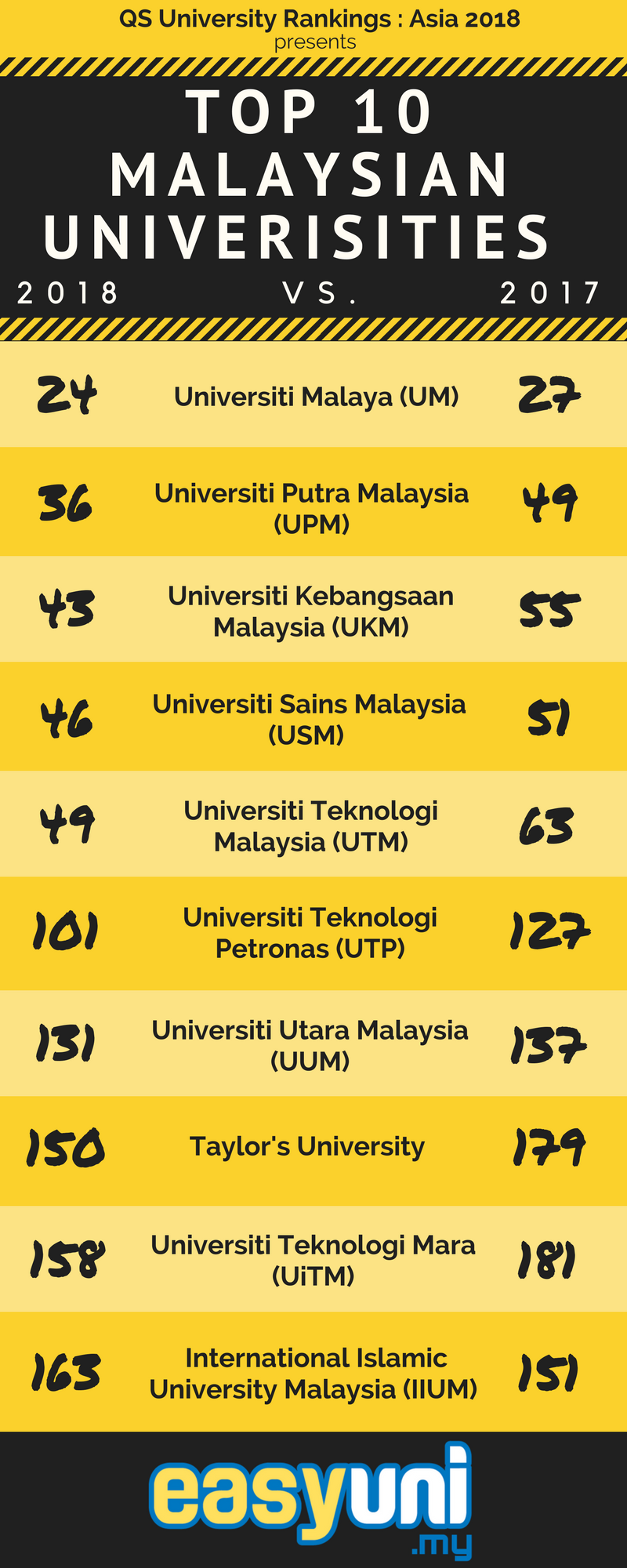 To view the whole QS Asia University Rankings 2018, click here.